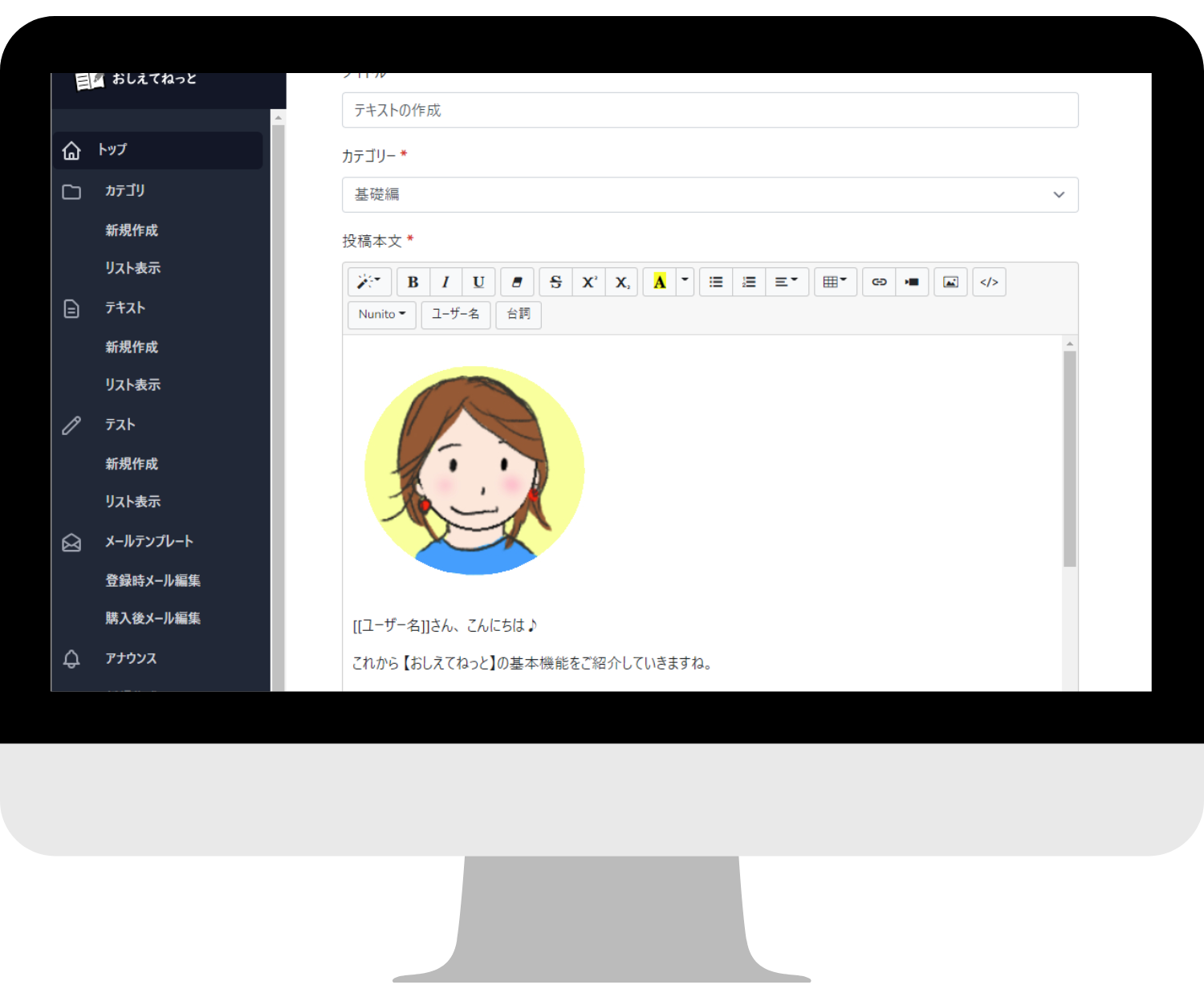 Through our programming education business, we have accumulated expertise in the development and operation of learning websites.
Utilizing this know-how, we have developed "Oshiete net," a membership-based e-learning site creation system.
"Oshiete net" is a coined word that combines "teach" and "net.
It is a system that integrates all the functions necessary for building, operating, and selling e-learning systems.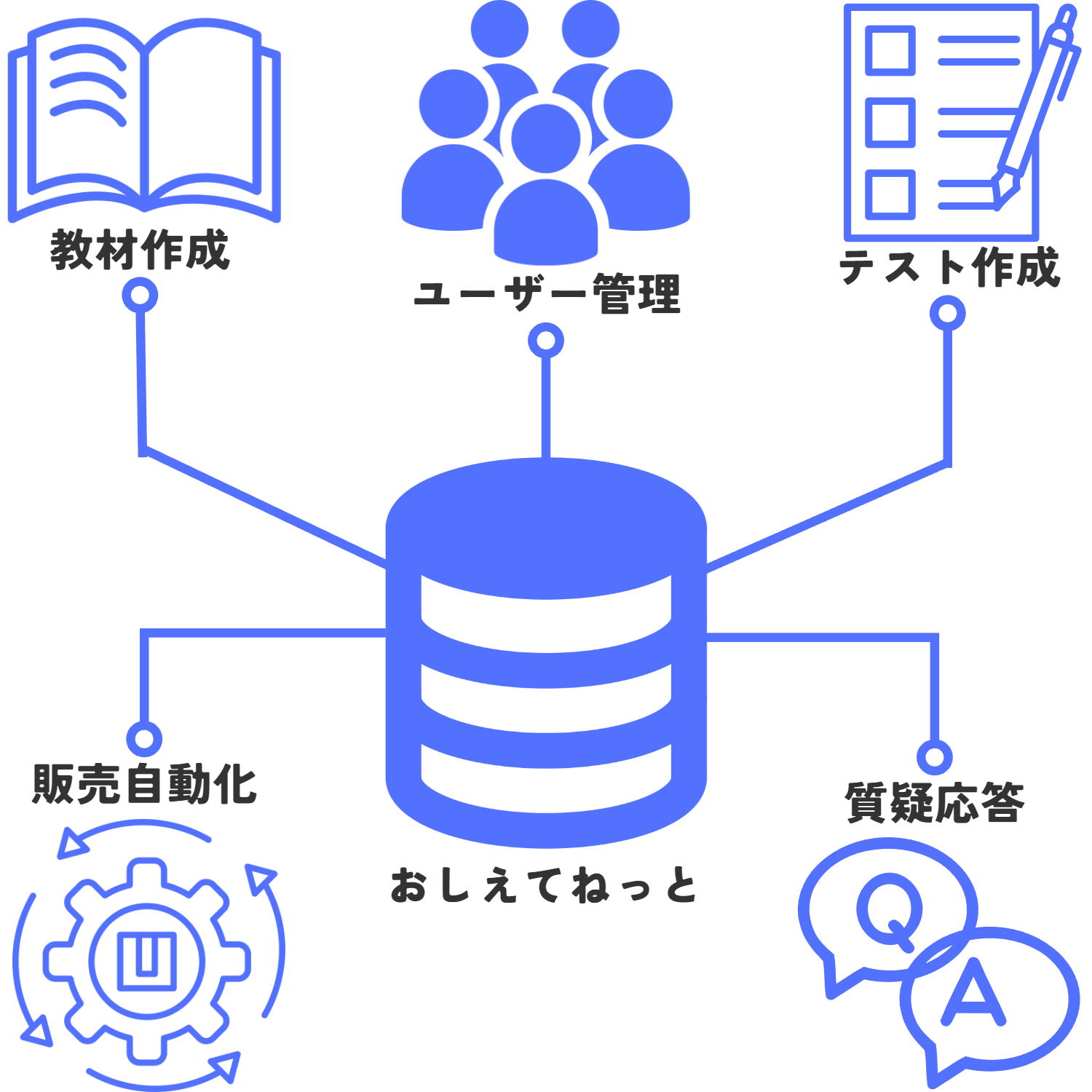 You can create a membership e-learning site with the following features
You can separate the free version from the paid version of the material.
Direct participants who have studied the free version of the material to a landing page for the paid version.
Set a passing score for the comprehension test, and only those who pass the test will be able to continue.
The "Question" field can be displayed or hidden. Only students who have purchased the paid version can send questions.
Can manage students' learning progress.
You can try out the features on the sample site.
The sample site is currently available in Japanese.
If you have any requests or questions, please feel free to contact us.