We have done a lot of development work using the PHP framework, Laravel.
Our representative started programming in her 40s and has experienced firsthand the fun and difficulty of programming.
Using this experience, we have built and are operating a members-only learning site [Laravel Textbook], where you can learn Laravel from the basics.
【Laravel Textbook Login Page (Japanese) 】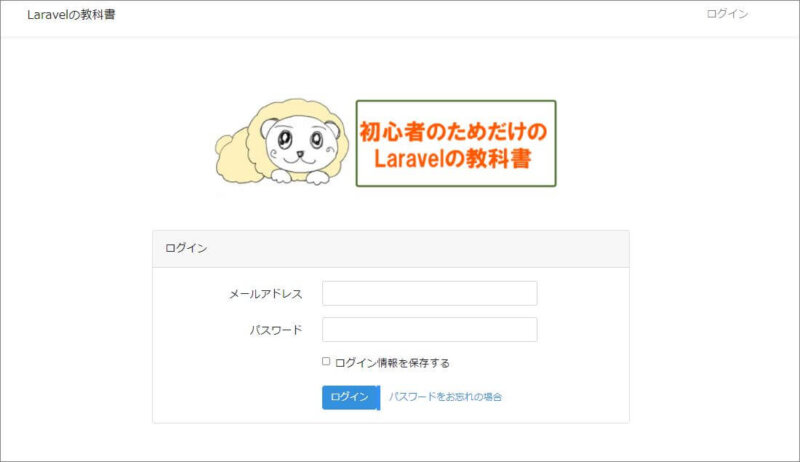 The learning site is designed to help you learn how to use Laravel and create an actual membership forum site.
The learning site itself is also created using Laravel. The site is composed of conversational text and videos.
【Excerpt from Laravel Textbook】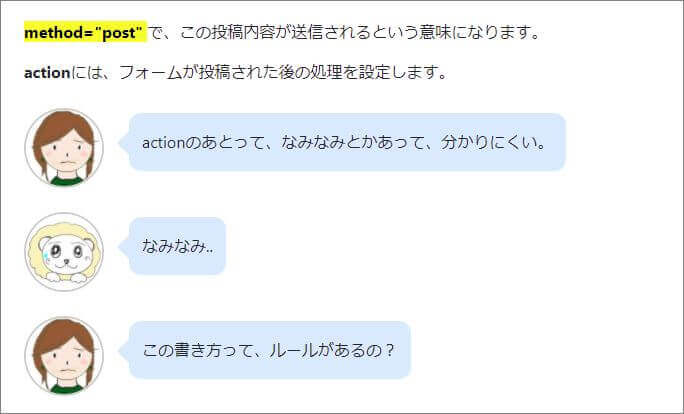 Each chapter ends with a comprehension test developed by vue.js. Support emails are sent to you according to your learning progress. We have created a flow that allows you to deepen your learning by using the e-mails as well.
【Comprehension Test in Laravel Textbook】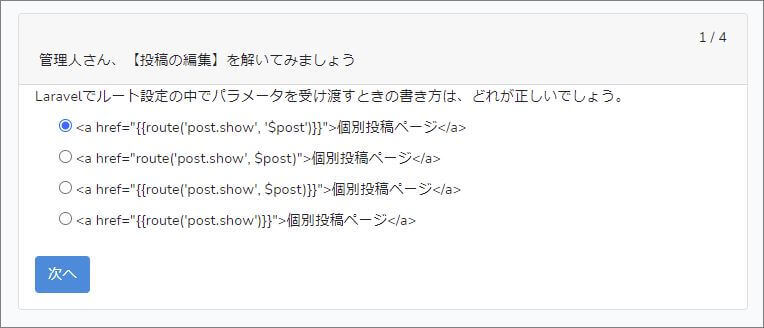 We have received a number of comments from our members, including
【Reviews from those who have studied in Laravel Textbook】
| | |
| --- | --- |
| | 「I am a sole proprietor in my 40s learning programming with no experience. Your site has given me the courage and hope to learn.」 40s Freelance |
| | 「It was a unique and wonderful class from the other side, with source code, detailed explanations posted, and conversational explanations to explain things to those who don't understand.」30's Male |
| | 「I'm new to programming, but you explained it very clearly and thoroughly, and I now understand the process of developing an app using laravel! I started working as a web engineer at SES in August and am learning PHP and laravel. I will be using this site as my textbook!」 Female Engineer |
Learning platforms and websites in operation
・Programming from the 40s
This is a blog that explains how to learn programming and how to use Laravel
URL:https://biz.addisteria.com/
・Laravel Textbook
This learning platform allows you to build a membership forum site while learning the basics of Laravel. Click here to register and for more information.
URL:https://textpro.addisteria.com/login
・Deploy Seminar
This learning platform explains how to deploy a web application built with Laravel to X server.