Just let us know if you:
want to have a web system that links your home office with outside partners.
want to receive in-house web programming training.
want to get support from those who are capable of answering a variety of questions.
Our Services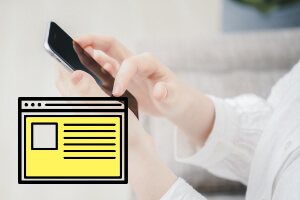 Web App Development
We develop and maintain web systems for the purpose of streamlining and automating business operations. We specialize in the development using Laravel, the most popular PHP framework.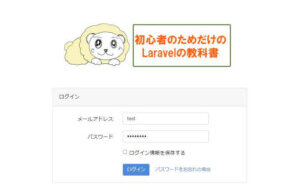 Web Programming Education
We develop and operate programming learning systems such as [Textbook of Laravel]. We also offer programming tutoring and corporate seminars/consulting.
OUR THREE STRENGTHS
Laravel

Education

Support
We are STRONG IN LARAVEL
We are strong in web system development using the PHP framework Laravel.
We are receiving favorable customer feedback, for example:
We replaced our conventional Excel-based management system with the web-based integrated management system, resulting in drastic reduction of errors such as copying errors.
We have introduced the web-based automatic email transmission system for exchange of messages with outside partners instead of template email. This resulted in minimizing transmission failures.
We have adopted the web-based system for sharing such data as daily business reports throughout the company. This has realized the grasp of company-wide situations beyond the barriers of departments or sections. What's more, it considerably reduces the time spent in meetings.
We are here to develop systems for those who:
"want to streamline and automate the conventional business and add efficiency by using a web-based system."
"want to have a web-based system introduced by those who are ready to do the job through the understanding of our conventional business flow."
We are STRONG IN Web Programming Education
We develop and operate a learning site [Laravel Textbook] where you can learn how to use Laravel in a practical way, as well as a deployment course and a code correction course. The number of students has exceeded 800.
Students range in age from their 20s to their 70s.
The following results have been achieved through the course.
"We need Laravel education to develop web app"
If you have any of these requests, please feel free to contact us.
(Seminars is held in Japanese)
We are STRONG IN SUPPORTING CUSTOMERS
Ours is a small company operated by two people.
SMALL is advantageous, because all services are consistently handled by the same person from consultation to development. You can enjoy the following merits:
Quick response to customer inquiries, because the development section is right at the customer service section.
No need to repeat the same questions or explanations, because the person in charge is always the same.
Ours is a company for people who:
"want to consult a salesperson who knows development well."
"want to consult a small company that is reliable and is ready to answer a variety of queries with expertise."
Customer Testimonial

Contact US
If you have any questions, please feel free to contact us.
Blog
*The linked pages are in Japanese.