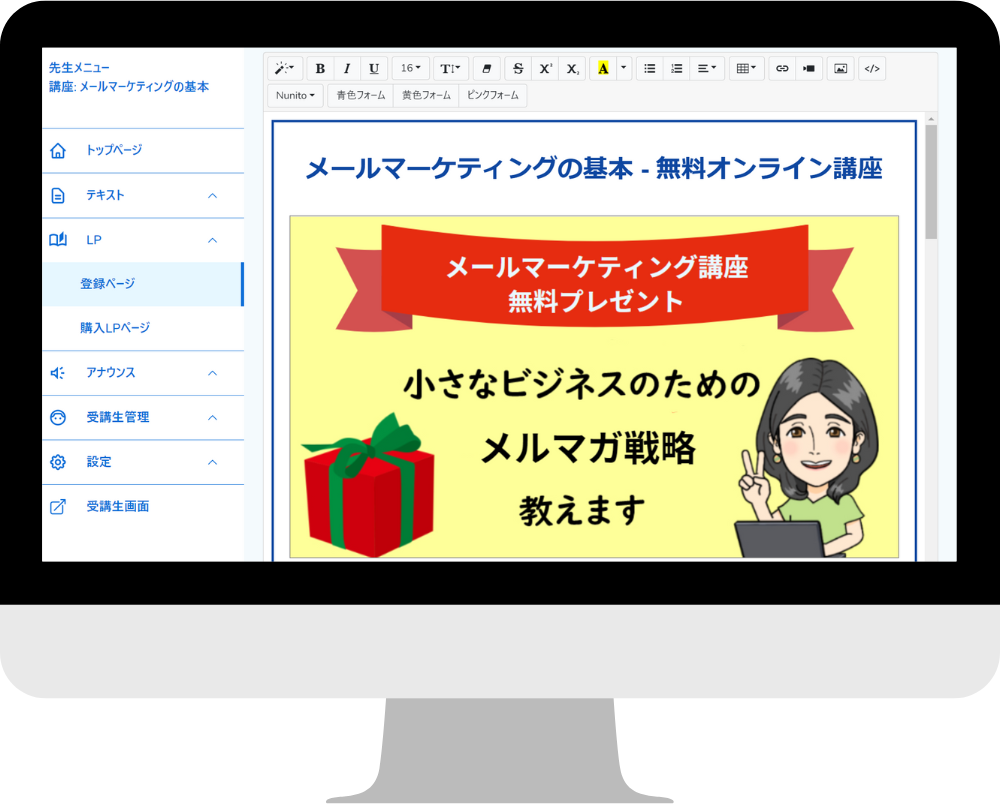 We have released a beta version of our e-learning site construction system "OshieteNet".
OshieteNet is a system that integrates the functions necessary for building, operating, and selling e-learning systems.
This is a system that we hope will be of great use to business owners who have content they wish to convey to others.
We have developed learning systems for many customers. We have also operated learning systems and provided programming education ourselves.
We have developed "OshieteNet" based on our experience in actual development and education.
OshieteNet has the following functions.
Material creation function (can be divided into free and paid versions)
Payment function (linked to Stripe)
Test creation function (descriptive tests are also available)
Scoring function (automatic or manual scoring can be selected)
Post-test email creation and sending function
Landing page creation function
Learning management function
——
We are in the process of improving the beta version of the system while receiving feedback.
Please click below for the information page in Japanese.
→ https://site-oshiete.net/teacher/register
Currently only the Japanese version is available, but we are considering developing an English version in the future.
For inquiries about OshieteNet or learning system development, please contact us.